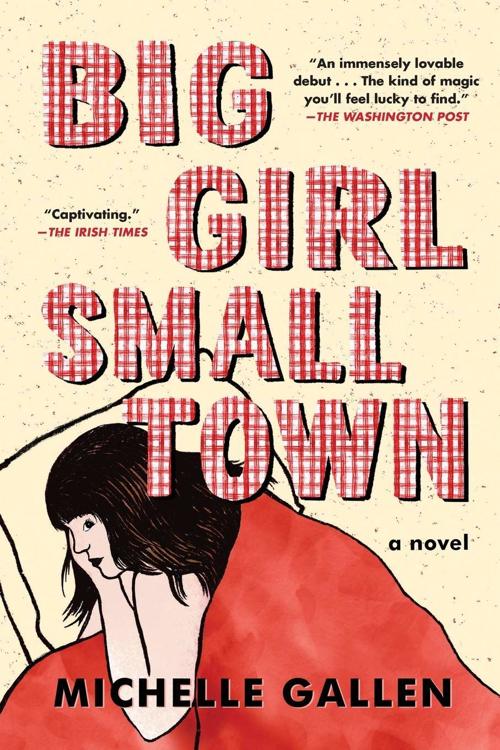 Irish. That is the one-word review I wanted to write after finishing Michelle Gallen's début novel "Big Girl, Small Town." I mean it as the highest of compliments, but the Books editor would not welcome the logistical nightmare of laying out a one-word review and, in the end, it's probably a disservice to Gallen and could be interpreted as dismissive or snarky. It's not.
"Irish" is an adjective that serves collectively well for books, plays and movies that are rooted in the unparalleled art of Irish storytelling and the spectrum of emotions that it covers. In another act of brevity, I would offer this as a jacket blurb for "Big Girl, Small Town": It's comedic; it's tragic; it's drunken; it's magic.
Majella O'Neill is the Big Girl of the title and her life is seemingly an exploration of the mundane. There is a temptation to describe "Big Girl Small Town" as the Irish equivalent to a "Seinfeld" episode, since on the surface, it appears to be about nothing. Majella's week consists of little more than working at a fish and chip shop (A Salt and Battered!) six nights a week. On the seventh day, she rests, until she finally pulls herself out of bed to get dressed up to go out to the pub for a night of drinking Smithwick's, and possibly a drunken hookup with a local lad who she will inevitably have known all her life. Such is the small-town life in Aghybogey.
Aghybogey is a fictional town in Northern Ireland across the border from northwestern Ireland. (The author's web site, www.michellegallen.com, provides a helpful glossary of terms and pronunciations to help readers through the thick dialect. Fear not though, this is not Joycean in with its absence of contextual clues.) And when little towns are situated across that tempestuous border between Ireland and Northern Ireland in the late 1990s, the IRA and the Troubles are never distant.
Both Majella's father and uncle are mentioned in hushed tones in the town and they hover at the fringes of her existence. Her uncle was killed while planting a bomb, and her father disappeared without a word. Then, Majella's grandmother is murdered and there are no suspects. There is a lot beneath this novel's surface and the undercurrents tug at Majella's mind. So she works, eats her fish and chips, and sleeps.
"Majella had yet to see the magic in the human journey. Mini-adults were born red and squished. A few turned out cute, but most stayed ugly. S**t happens. Nobody seems happy. Everyone gets wrinkly and bits stop working. In the end everyone dies. The buzzer rasped again and again as the hungry Saturday-night crowd piled in."
Drew Gallagher is a freelance writer in Spotsylvania.